100~240V to 12V AC-DC isolated switching power supply module step down buck boltage converter.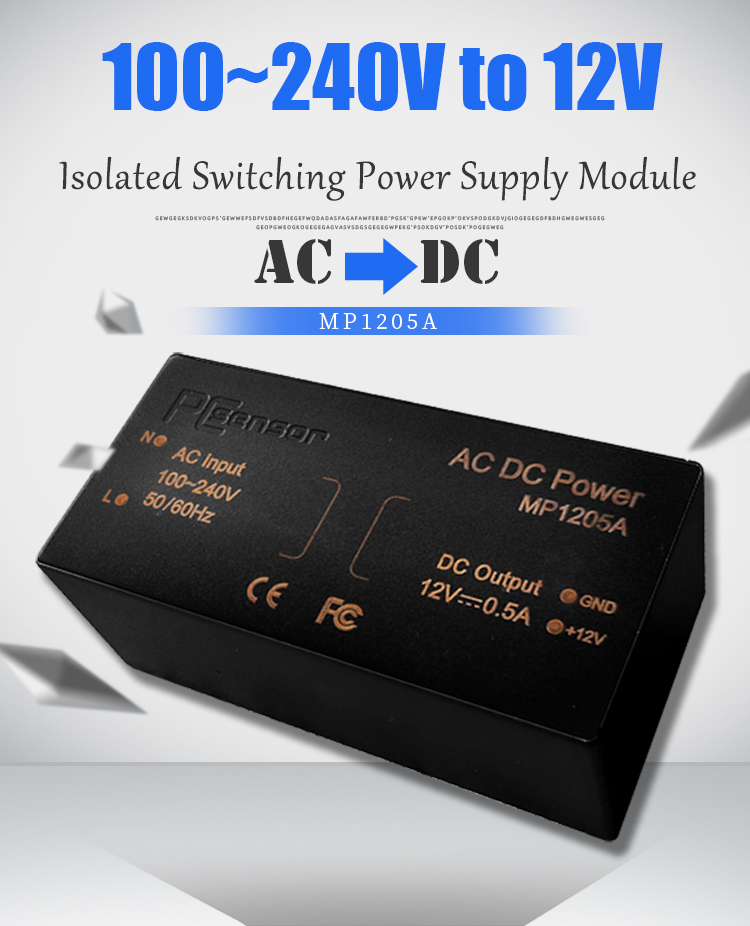 MP1205A is an isolated AC-DC power module that outputs 12V 0.5A. Use shell packaging and AB glue potting, moisture-proof, dust-proof, and good heat dissipation.
Universal input voltage: 100~240VAC.
Industrial grade material selection, high efficiency, high output voltage accuracy, and low ripple. The product is easy to install and can be directly welded on the motherboard. It is widely used in the power supply of various industrial control panels,smart home switch control device,etc.
Product Features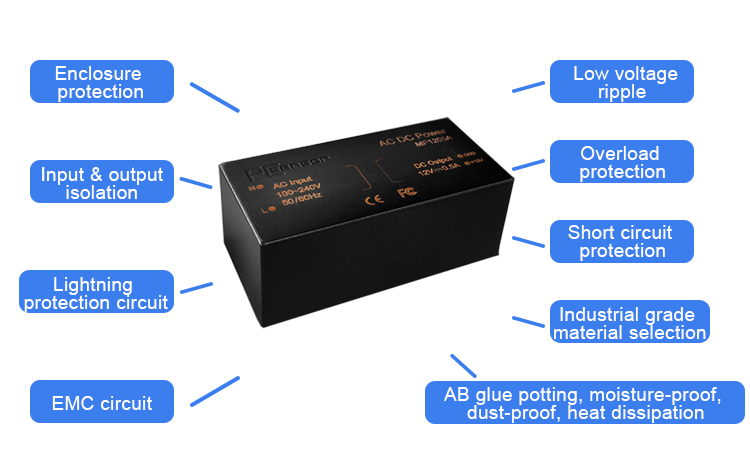 Applications
Power supply of cold and dry machine control motherboard
stripping machine, cutting machine control motherboard power supply
Air compressor control motherboard power supply
Laser cutting machine control motherboard power supply
All kinds of circuit boards that need power supply
Product Parameter
Input characteristics
Rated input voltage (V)

AC 100~240V

Frequency range (Hz)

50~60Hz
Input Current(mA)

65mA@110VAC    25mA@220VAC

Standby power consumption(mW)

≤200mW
Start delay time(ms)

<500ms

Output characteristics
 Output voltage(V)

DC 12V ±1%

Rated current(A)

0.5A
Rated power(W)

6W

Output Ripple(mV)

Rated input voltage,

20MHz bandwidth

≤50mV
Load Regulation
10-100% load

±3%

Conversion efficiency

≥75%@110VAC    ≥80%@220VAC
Overload protection
Rated input voltage

115%-150% of rated output power

Overcurrent protection

≥1.1 times Io
Short circuit protection

Short circuit does not damage the device, and the output can be automatically reset after releasing

Other characteristics

Insulation high voltage(V)
Apply high voltage between input and output, test for 60s, leakage current ≤5mA

2000VAC

Working temperature(℃)

-30~70℃
Working humidity(RH)

20-90%, No condensation
Product Size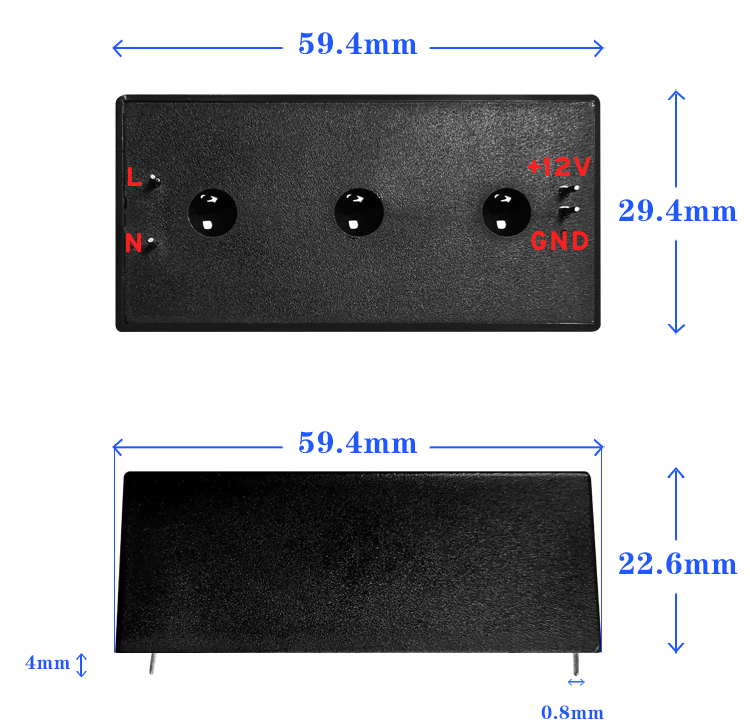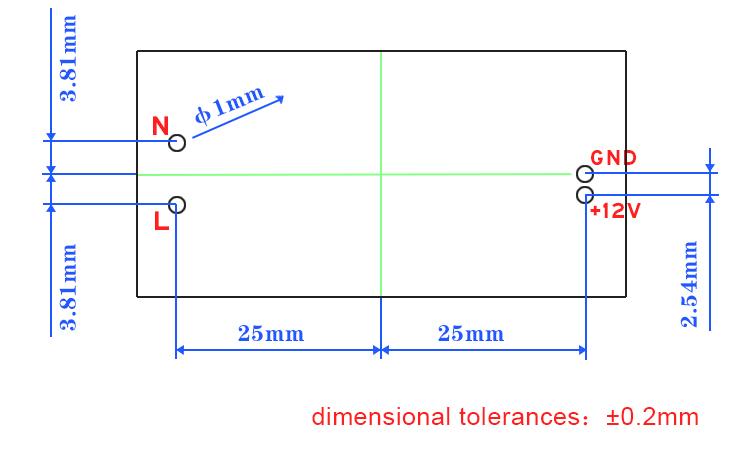 Product Internal Principle Diagram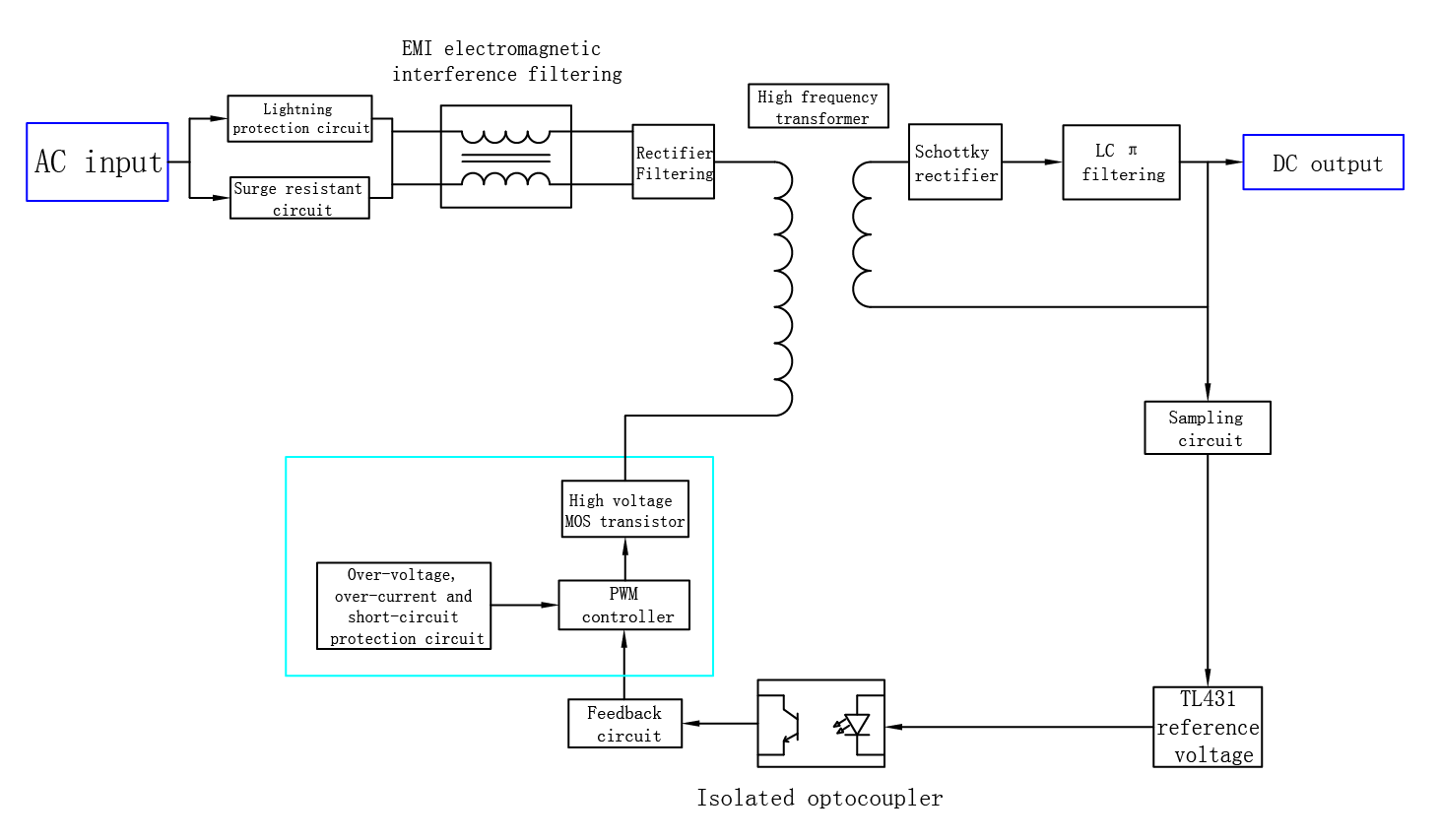 Product typical application circuit

AC/DC Power Module Selection
Model

Output type
Output voltage
Power
Size
MP1205A
Single output
12V
6W

59.4*29.4*22.6mm

MP0510A

Single output
5V
6W
MPD1212A
Dual output

+12V

-12V

12W

MPD0505A

Dual output

+5V

-5V

10W
MPD0512A
Dual output

+5V

+12V

10W
Note: please refer to the corresponding product specification for details of each model.