PRODUCT DESCRIPE 
USB to RS232 serial adapter cable , using CH340 and Maxim original MAX232 chip, hardware full-duplex serial port, built-in transceiver buffer, support communication baud rate 50bps ~ 2Mbps. The application of the serial port is fully compatible with Windows system in computer, and no need to be modified.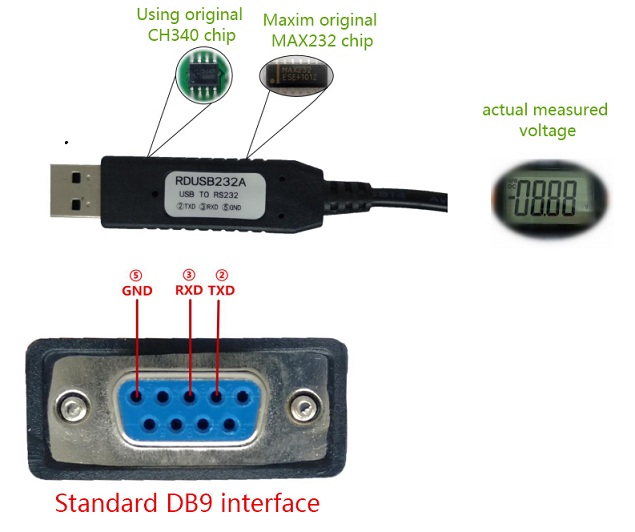 PRODUCT FEATURES
Cable length: 1.5 meters
Using totally new original CH340 chip take the place of the old PL2303, and there will be no incompatibility caused by different drivers/different computers.
Supporting various models of MCU, STC MCU download, LED control card, MODEM, ISDN terminal adapter communicate with computer or notebook through USB interface.
With three-color instruction light, power indicator (red), TX indicator (green), RX indicator (blue), the working status is very clear.
Standard DB9 interface, plug and play.
The whole product is encapsulated by injection molding, which is dust-proof and moisture-proof, and protect the metal from being touched in case of short circuit.
PRODUCT APPLICATION
It is designed to connect serial devices such as MODEN, ISDN terminal adapter, digital camera, barcode scanner, POS machine, LED display, access control system, industrial control machine and other serial devices.This product has high compatibility and can meet the needs of various serial devices.