INTRODUCTION
USB switch line, with a 6.35mm audio jack (female) at one end, can be connected to the foot switch of the 6.35mm audio plug. The line length is 1 meter (the line length can be customized according to customer requirements).
It is widely used in games, factory testing, instrument control, disabled people and so on.
It is equivalent to a standard HID USB keyboard and mouse, it can be set by software, to switch is defined as any keys of your keyboard, button combinations, the mouse or a string, use process without other software.
Windows system-based keystroke definition setup software is provided. After setting, you can use it in the following systems: Dos ;Win 2000;Win XP; Win vista; Win 7 ;Linux ;Mac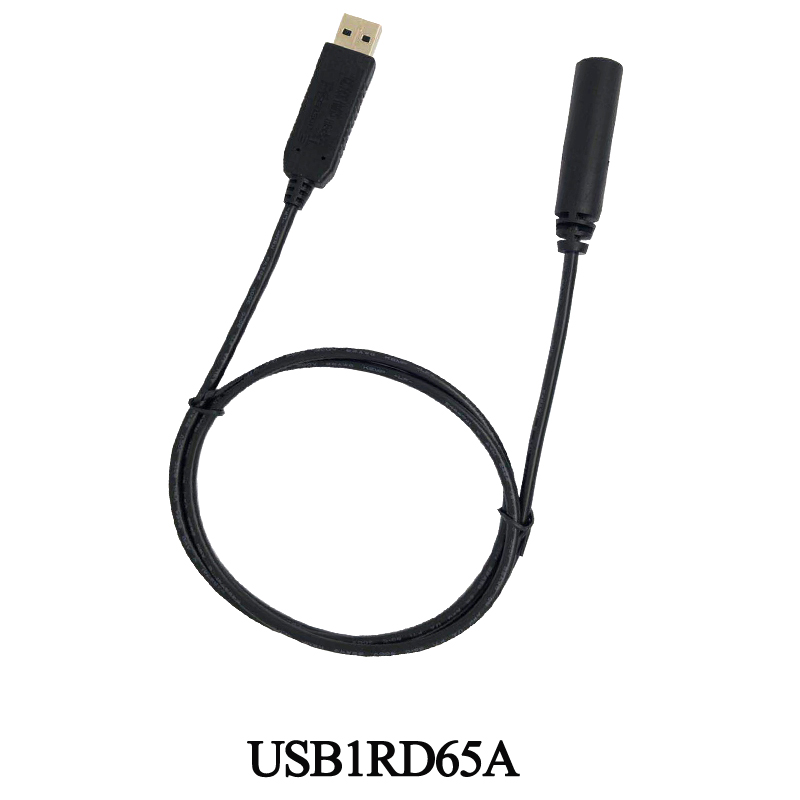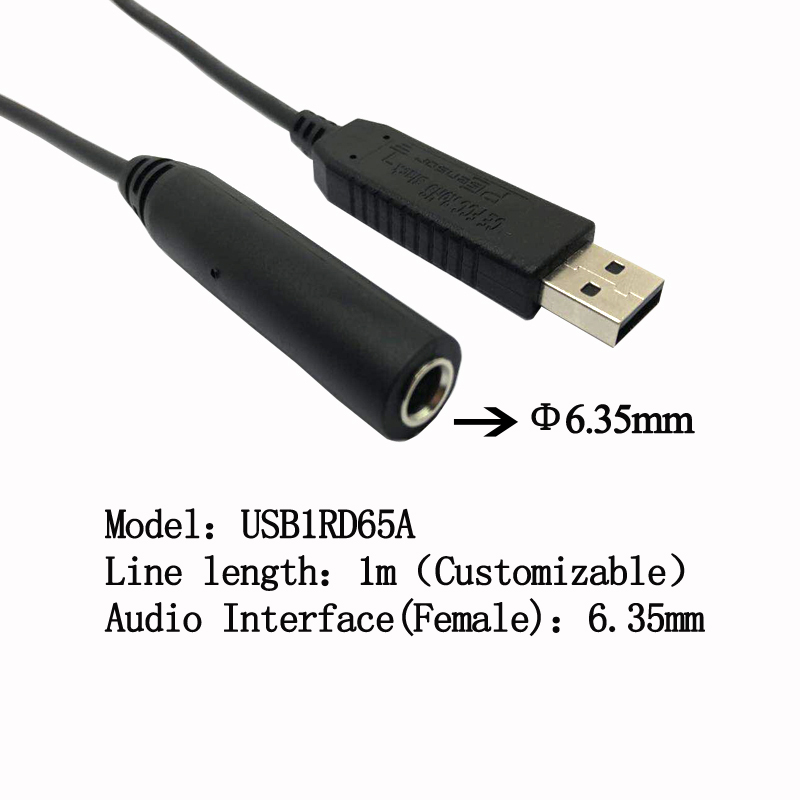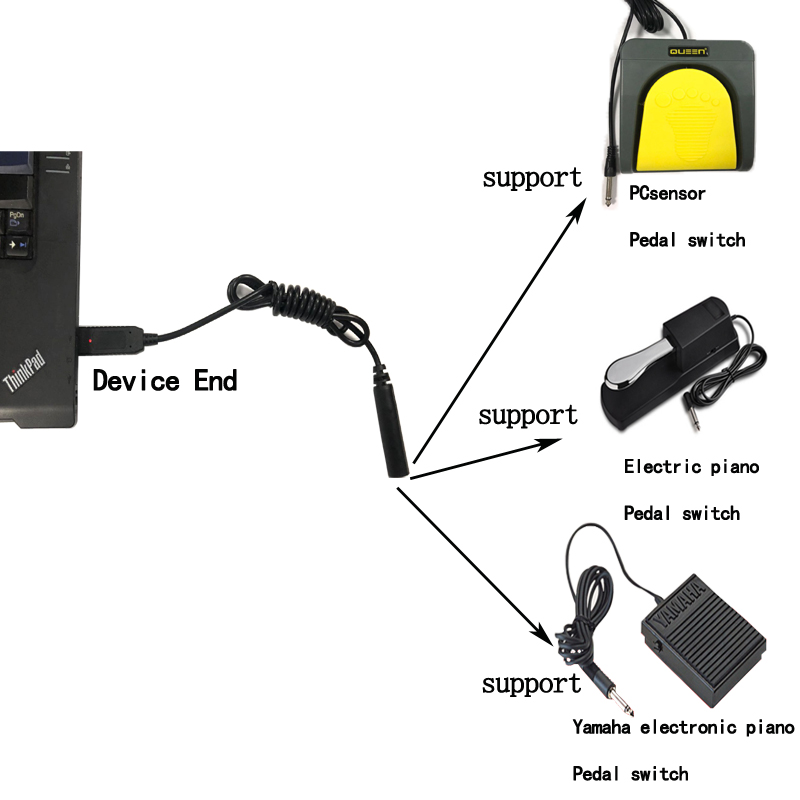 Software interface diagram
Insert the foot pedal switch into the computer USB interface correctly and run Footswitch software. When the window opens, you can see the following interface: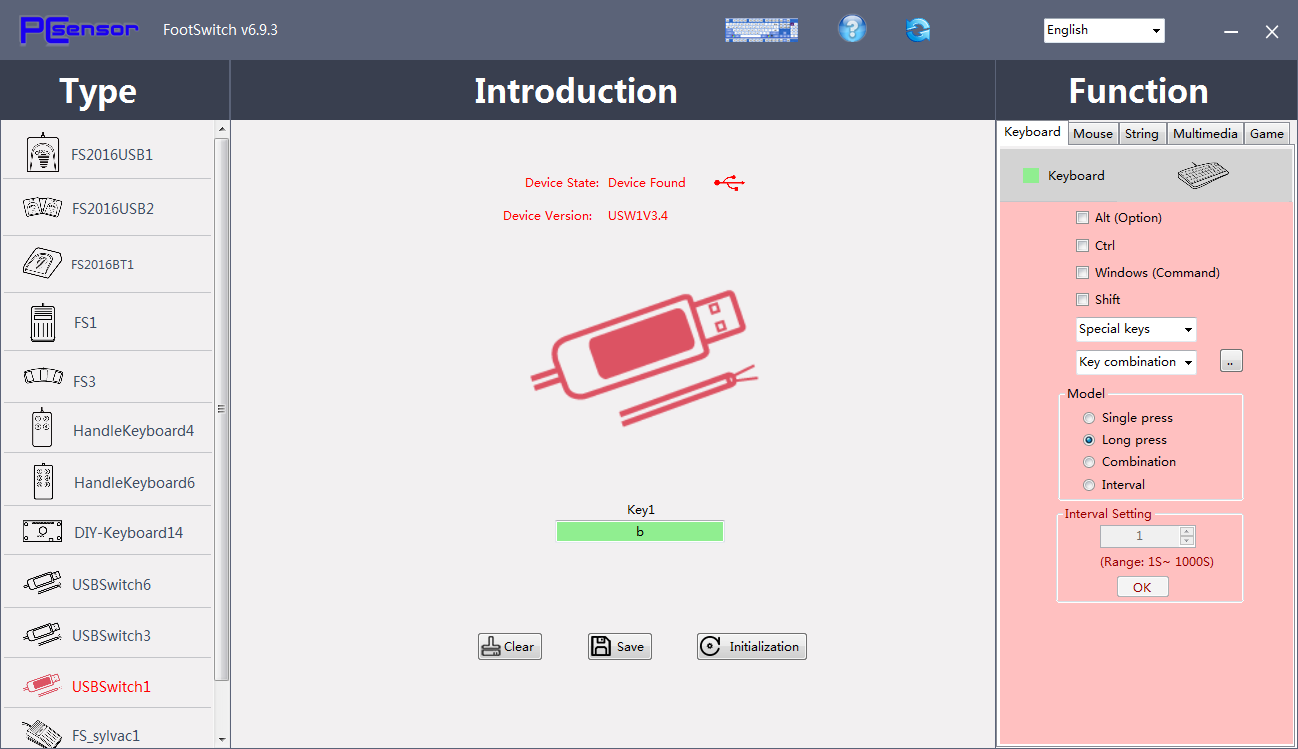 When you want to change the key function, you can use the above software to modify the key function.
Plug the device into the USB port.
Run the software Footswitch V6.9.1. Exe.
Click the corresponding setting window.
Enter the button you want to replace.
Click save confirmation.
You can also set any combination key or string.
If it's a Linux or MAC system, you need to modify the key definition in Windows before plugging the switch into Linux or MAC
Go up, run.