ANTAUS Femtosecond Fiber Laser
>5 W average power

>2 uJ pulse energy

Small footprint

Turn-key operation

High long-term stability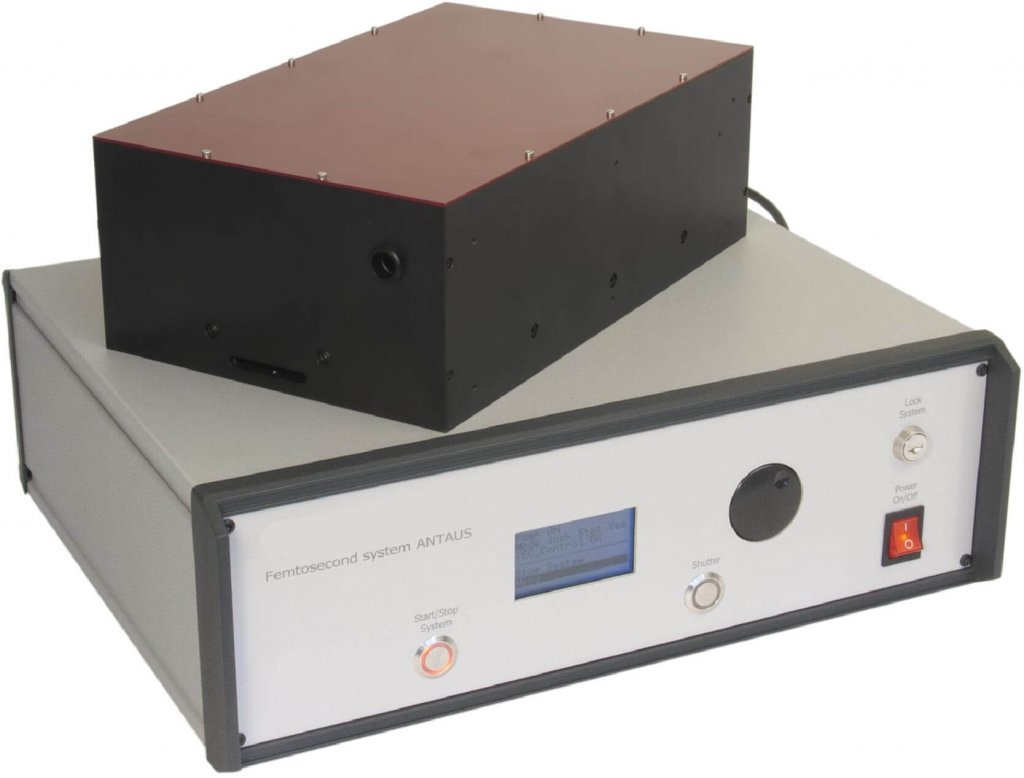 1. General
            The ANTAUS fiber laser system features high pulse energy along with fast repetition rate, which is an ideal combination for subtle material processing applications, as well as for all kinds of scientific research. The system is an all-fiber oscillator+amplifier with a free-space final pulse compressor. Such design architecture ensures greater stability and real turn-key operation with no maintenance. The system does not require any water-cooling. The repetition rate of the system may be modulated via an optional AO pulse picker.
            The laser is already being used by our customers as an OEM laser source in ophthalmology (in LASIK-type eyesight correction apparatus), as well as for THz studies, surface modification, two-photon polymerization techniques and many more.
2. Specifications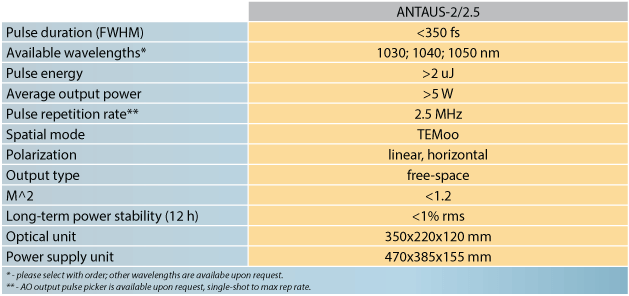 3. Modifications
-AO – pulse selector modification for user-controlled single-shot to max. rep. rate adjustment
4. Applications
Ophthalmology

Material processing

OEM application

Multi-photon microscopy

Ultrafast spectroscopy

"Pump-probe" spectroscopy

Optical coherent tomography
5. RFQ Hints
Just some quick hints before you send us an RFQ:
1.Customized enquiries are also welcome.