DESCRIPTION
FEATURES
SOLAR LS, an expert in the sphere of laser and spectral equipment, has been working in the world photonics market for over 20 years.
Among others, our company carries out development of unique optical schemes and full-scale production of OEM monochromators-spectrographs upon orders of analytical equipment manufacturers.
OUR CAPABILITIES:
Developing original optical schemes customised for your requirements, as well as adapting design, dimensions and form for your specific tasks at the stage of development.

Effective technical and service support.

Certified development and production quality management system.

CE product compatibility.

Dedicated software.
OEM MONOCHROMATORS FOR ANALYTICAL EQUIPMENT MANUFACTURERS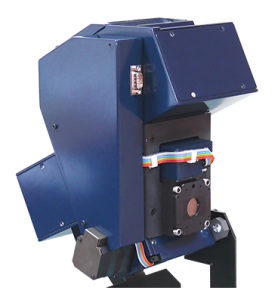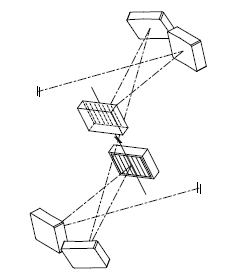 DOUBLE MONOCHROMATOR
customised OEM-design

minimum optical elements

extremely low stray light

complete automatization

recommended for UV applications
AUTOMATED WIDE-RANGE MONOCHROMATOR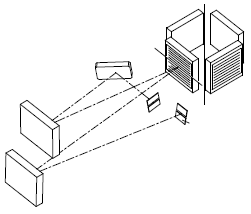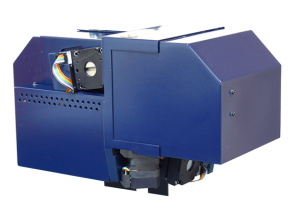 customised OEM-design

four-grating turret

low stray light

complete automatisation
THE MODULAR OEM-SPECTROGRAPH model S202
The modular S202 OEM-spectrograph is an attractive alternative to a scanning monochromator for atomic emission spectroscopy with spark, arc, laser and inductively coupled plasma excitation.
Our patented double-dispersive optical scheme provides high spectral resolution within a compact design, as well as high aperture and low stray light.
Rigid housing having no moving parts ensures high mechanical and thermal stability. The most popular 1200 lines/mm diffraction grating provides the multichannel array bandpass of 40nm with average dispersion 1.5nm/mm.
ADVANTAGES:
High spectral resolution in a compact design

No moving elements

Rigidness and thermal stability

Modular design

Low stray light
OPTION

VALUE

Optical scheme

double dispersive

Focal length, mm

404 mm

Aperture ratio F#

1 : 5.9

Flat field

30 x 5 mm

Entrance slit

fixed 20μm

Diffraction grating

50x50x10mm, one of the listed below

lines/mm

2400

1800

1200

reciprocal linear dispersion, nm/mm

0.73

1.0

1.5

multichannel array bandpass1), nm

20

27

40

Average resolution, pm

23

32

50
1) For 29mm long linear image sensor.
The layout of stacked S202 spectrometers. A version with horizontal arrangement is available
The 304nm-332nm spectrum of low-alloy steel acquired with the S202 as a part of the spark optical emission spectrometer
The S202 optical schematic The S202 optical schematic
SOLARLS的所有資訊來自SOLARLS網頁,所有版權歸SOLARLS,繁體字版權屬安均科技。